As Ming Smith's solo Frieze LA show with Nicola Vassell debuts today—which runs concurrent to her show at the Studio Museum in Harlem, "Projects: Ming Smith"—the photographer sat down with her friend, the curator Thelma Golden, to discuss encapsulating Harlem and the chance encounter that sparked their relationship.
For Thelma Golden, Director and Chief Curator of the Studio Museum in Harlem, few artists can better Harlem's essence than Ming Smith. For years, the Detroit-born, Harlem-based photographer has harnessed the power of her keen eye and quiet watchfulness to reveal intimate moments in the lives of our culture's most iconic and and complex figures, alongside fleeting interactions on the streets of her adopted neighborhood. For Smith, who made her way to Harlem after graduating from Howard University, life as an artist begins and ends with the Studio Museum. "Before I even went to the Studio Museum, it was already in my heart," she says, recalling a Kamoinge show at the institution that she visited when she was still new to the city. There, she found herself immersed in a community of Black artists, musicians, and performers who were supporting one another's work at a time when the rest of society refused to do so.
Things have changed since those years. The museum, founded out of a rented loft in 1968, later opened up shop in the former New York Bank for Savings in the '80s, and now has taken up temporary residence at the Museum of Modern Art while its new building is under construction on West 125th Street. Smith, for her part, opened "Projects: Ming Smith" as part of MoMA's Project Series in collaboration with the Studio Museum. The project, curated by Golden, offers a deep dive into the artist's archival material, spotlighting images of Harlem. Up next, Smith will present a solo show, "The Things She Knows," a selection of new and little-seen works, at Nicola Vassel's Frieze booth. On the occasion of these two momentous exhibitions, Smith sat down with Golden for a conversation about chance encounters on the street, making art from life, and the neighborhood where it all started.
CULTURED: Tell me how you first crossed paths.
THELMA GOLDEN: I've known Ming's work for as long as I've known artwork. At the beginning of my career, when I had the privilege to intern at the Studio Museum in Harlem and work at the Whitney Museum of American Art, I had the occasion to see Ming's work in various contexts. Since those initial moments of encounter, her work has stayed with me. It was a great pleasure to then meet her, many years later. Ming, when did you meet me?
MING SMITH: Actually, I was following her down the street. I was like, "Who is that?" Someone said, "That's Thelma." She had this swag, and she was dressed beautifully. She always looked so beautiful—even now, I don't know how she does it. She has to make so many decisions, and she doesn't ever look anxious. She's always calm. She has a sense of humor and a love that's very nurturing. But actually, it was her swag that I noticed first.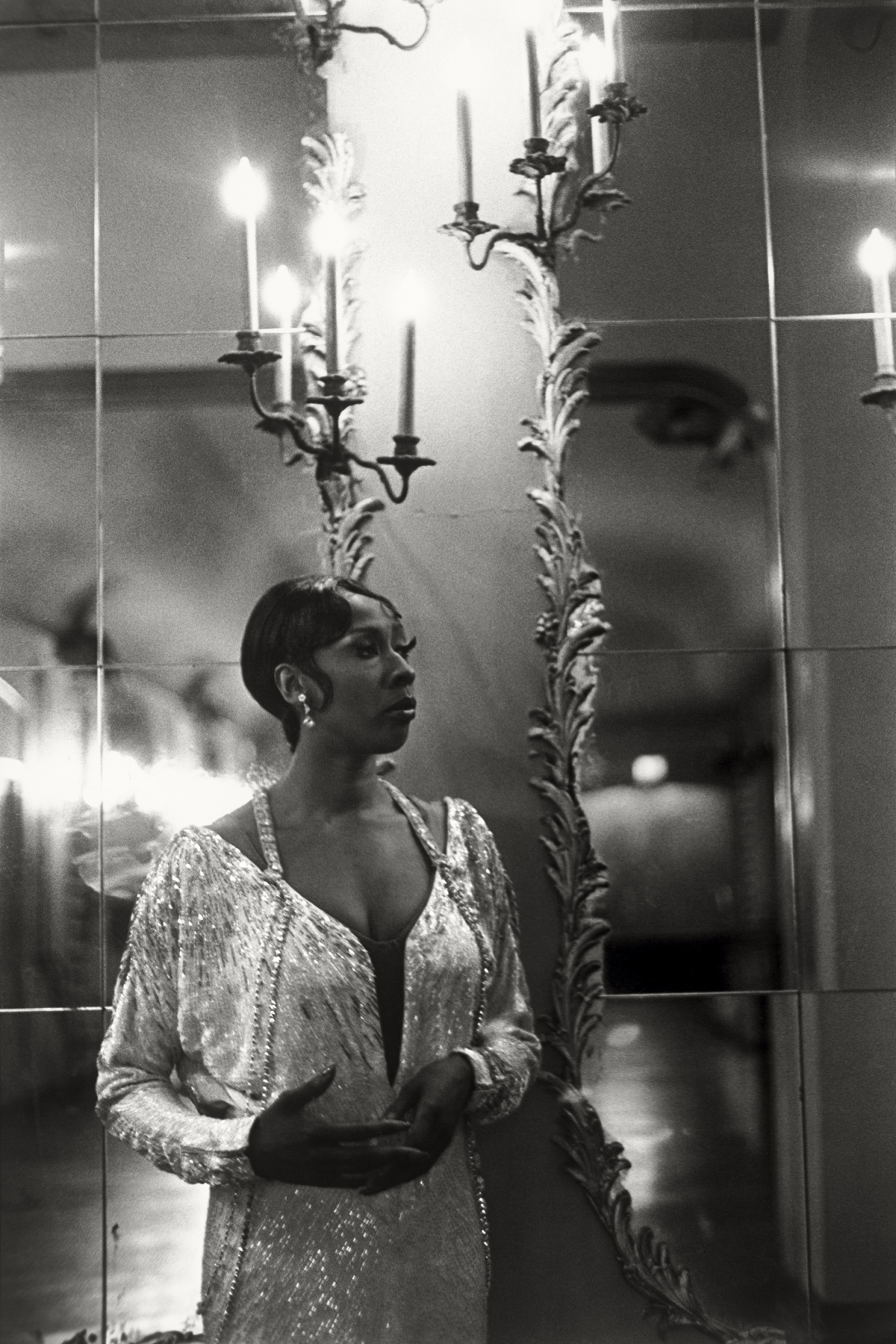 CULTURED: So, right there on the street?
SMITH: Yes, in Harlem, on 125th.
GOLDEN: [Laughs] That's right. That was amazing because, of course, I knew her practice—but to actually meet her and learn we were living and working in the same neighborhood, instantly became an important part of how I understood being in Harlem.
CULTURED: Thelma, I'm curious about your first impressions of Ming, and how they connect to the work that she's been making for so long.
GOLDEN: Through my encounters with her work, I understood that Ming offers us an entire universe in the work. She has a capacious eye that is constantly capturing moments but is also entering into so many worlds. When I met her, it didn't surprise me that she had this incredible, grounded presence. I could also feel the broad glow of her sense of self and her spirit. To speak to Ming is to understand the ways she sees, and that's what's so profound in these works, right? How her eye manifests in these incredible images.
CULTURED: Ming, your work has been shown at the Studio Museum since the beginning of your career. Could you talk about your experience appearing in early exhibitions there in the '70s and '80s?
SMITH: First of all, from the very beginning, the Studio Museum was a place to show Black artwork when no one was showing it. Before I even went to the Studio Museum, it was already in my heart. I remember Kamoinge had this group show there that I went to when I was new. I saw people like Ed Clark and Jayne Cortez and Elizabeth Catlett and Samella Lewis and Albert Murray, Black writers and some musicians. Max Roach, he was a musician. Any time Elizabeth Catlett had an exhibition; he would be there. But, he was also a dancer with Arthur Mitchell. Romare Bearden was there. A lot of these Black artists, I didn't know their faces then. These are people that I love, that I had seen just little bits of their work, such as Hughie Lee-Smith. I was so intimidated by all these artists. The energy was incredible; there was so much love and respect for Black culture. It was authentic. There was no other place that I knew of that was in celebration, and it was authentic, because unlike today, it wasn't like people were making millions of dollars. They were doing it out of the love of the culture, to bring understanding—not only to our own community but to the world, and they were very generous. They were very generous and giving. They welcomed the young artists, and it wasn't competitive. I didn't feel any of that. It was more an exchange of ideals and energy, which is unique. It wasn't like they were doing this so they could have a show with the Museum of Modern Art or the Guggenheim, it wasn't that. It was out of real, authentic motivation.